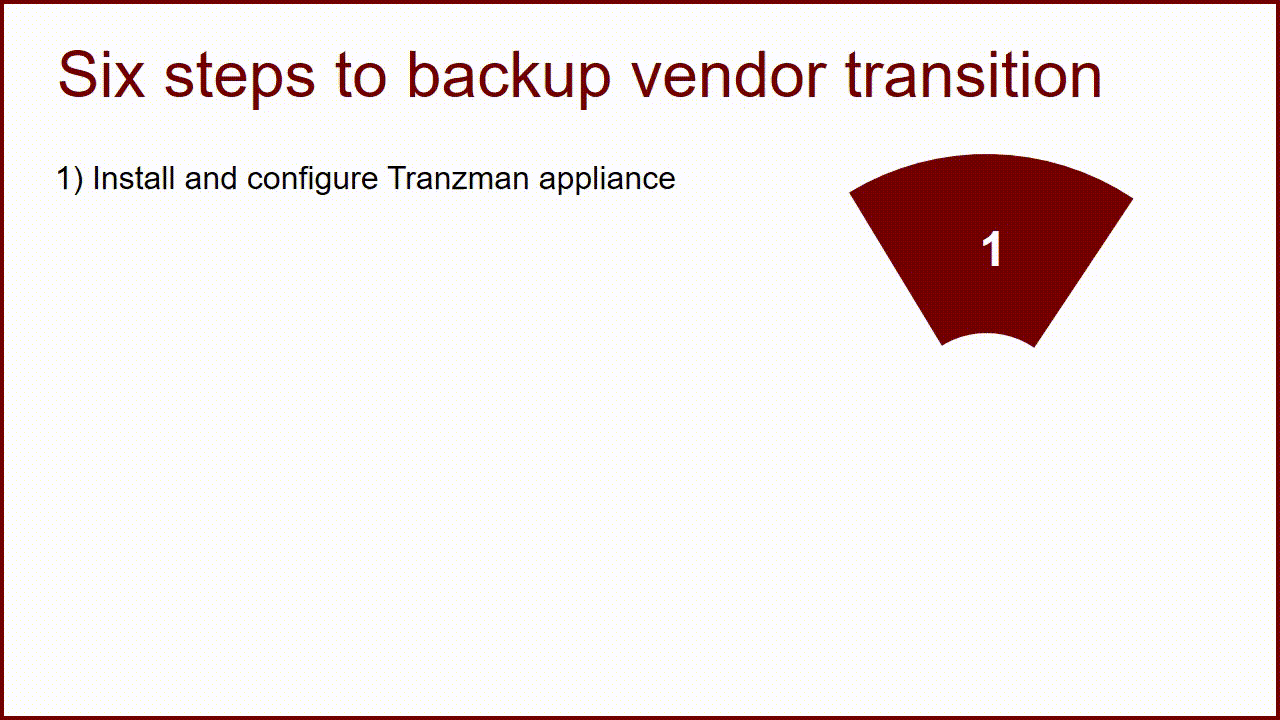 Tranzman is Stone Ram's backup transition manager appliance. It has three purposes:
To empower organisations to have control over the location, composition and cost of maintaining their backup data.
To allow for the movement of data between vendors, reducing the effect of 'vendor lock-in', and also to facilitate the migration of data to and from cloud-based storage solutions.
To enable reorganisation of data so it can be split or merged, in order to improve performance or reduce overheads.
The video below demonstrates our prototype appliance performing a Tivoli Storage Manager (TSM) to NetBackup migration.